Classes, Teleseminars, Book
BOOK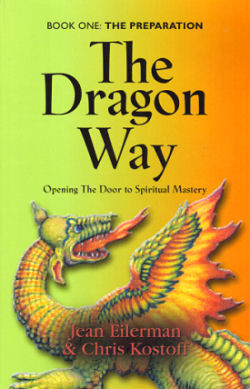 The Dragon Way
Opening the Door to Spiritual Mastery
Book One: The Preparation
The Dragons facilitated the writing of a manuscript which presents their Wisdom-Keys. Included with each Wisdom-Key are tools to help you to anchor this wisdom in your body and in your life. These tools consist of: positive self-messages, meditations, journal questions, and other activities.
The book can be ordered through Booklocker.com using this address: www.booklocker.com/books/3842.html. Or the book can be purchased by contacting us at our e-mail addresses listed on this site.
CLASSES AND TELESEMINARS
The Dragon Mystery School, Level 1, will be available in person or via teleseminar when at least 6 people register for the class. This class will be available in person in the San Francisco Bay Area.
The content of the Level 1 class will consist of an in-depth experience of the Dragons' 8 Wisdom-Keys and their application to your life. Included will be rituals, ceremonies and meditations to further anchor these principles in you. The group interaction brings the life experiences of others to help with a deeper understanding of these principles.
If you would like to be on our mailing list, send us your contact information. Be sure to include your e-mail address.
Next classes to be offered: Fall 2011
Check the website for specific dates and details
Testimonials
"The Dragon Way is a direct path to create and maintain contact with the I AM THAT I AM."
Barbara - Sebastopol, California
"The Dragon Way classes teach specific, practical tools for the transformation of consciousness through communication with Higher Realms."
James - Sebastopol,California
"I have known Jean and Chris for over twenty years. They have been my teachers for all those years. I particularly like the Dragon Mystery School teachings. The book and classes are rich with information and full of ideas on how to shift a person's perspective. I would like to highly recommend them as they are Excellent teachers and guides for improving one's life and attitudes on how to live life."
Eleanor - Santa Rosa, California
"By introducing The Dragon Way, Jean Eilerman and Chris Kostoff have been able to reveal the wisdom of the Dragons to find balance between humankind's material and spiritual natures."
Norma - Sebastopol, California
"I participated in the Dragon Mystery School basic class. I was introduced to two Dragon guides who have continued to help me in many ways since the class. The meditations and thought-provoking discussions were very beneficial to me on my spiritual journey. Plus, we had many laughs as well!"
Terryl - Fargo, North Dakota
To contact us, send e-mail to:
jean@dragonmysteryschool.com
chris@dragonmysteryschool.com