January 2019 Dragonspeak
It is hard to hold hope in your heart when so much ugliness is going on all around us. But, that is the time when it is so important to find the sparks of hope that are there but are not easily seen or felt. Hope is precisely the message of the holiday season we have just been through and the new year that is just starting.
The new year gives us a fresh start, an empty page in our journal that we can begin to fill with the messages we want and the reality that we choose to create.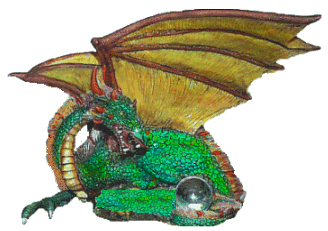 With this new year, it seems that responsibility for one's behaviors and decisions is returning to public life. It is easy to believe that we don't bear responsibility for our actions when the public forum seems to accept any immoral or untruthful act or message.
It is not "old-fashioned" to believe in honesty and integrity and to act from that place. It is time to wake up from the nightmare that tells us that we have no responsibility to our fellow citizens. To live in a civil society we must treat each other with respect and honor a common value system. Otherwise, there is chaos, and we have no sense of commonality that we share with each other. If we are honest and act from integrity, we expect that treatment back, and the entire society benefits from the common ground that we can all expect and share.
Look for the sparks of hope in yourself and in the nation as we move into 2019.
Happy hope filled New Year.