July 2021 Dragon-Speak
The world we inhabit right now seems full of issues and suffering. Not only are we emerging from a long-term isolationist defense against a pandemic, but we see increased shootings, intense weather patterns, divisive political maneuverings and unexpected tragedies such as the building collapse in Florida!
In the midst of all this, it can be hard to see any light and hope.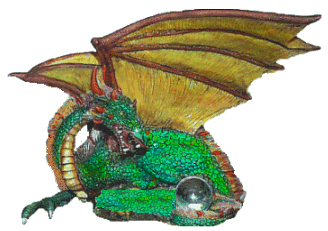 But, if we look deeper, we can see the other side of all this challenge.
Take a look at the "first-responders." There are literally hundreds, if not thousands, of people who have been moving into the traumas and disasters to bring consolation and aid.
Take a look at overloaded and exhausted Doctors and nurses and social workers and helpers who have been on duty for long hours and days, as the months have rolled by, to register people, to vaccinate, to be in the ICU's and to hold hands of the ill and their families.
Take a look at those sorting through rocks, cement slabs, rebarb and God-knows-what other elements- including poisons and bodies, to seek for those who may still have life and for answers to questions.
Take a look at family members who are dealing with unexpected deaths or are waiting for bodies to be found. Look at those who are having to console others, like the children, or the parents or the wives and husbands who have to bear the unbearable.
When we face times and events like these, we are asked to show up, to gather our courage and to help where we can. This includes helping ourselves to be there for our own lives as well!
Sixty Minutes, the TV program, just had an interview of the man- in his 90's- who became the chief prosecutor at Nurenberg. To paraphrase his words…" it takes courage to not despair in the face of despair." After all he saw at the liberation of the camps, after his anger at those who killed, literally millions, he still held optimism because, as he said, "I know I am right" about what cannot be tolerated in the hearts and deeds of mankind. He held, despite his own pain and anger, to a deeper and wider truth in our power and ability to serve LOVE and TRUTH.
So, here we are. We are all being asked to see clearly and choose to be able to build anew with more integrity and honor. This is an inner calling to those who live now to hold a gasping world in our arms and infuse it with hope and love.