October 2019
There will be no articles for October or November and we will return in December.
During this period you may want to reflect on all those things that are going well in your life despite outer chaos. The year 2020 looks to be a powerful year for people who have done their homework and have looked inside.
Happy All Hallows Eve and Thanksgiving.
September 2019 Dragon-Speak
We are sitting in the last few months of 2019, and the intensity has increased exponentially! We are sure you feel this everyday as you go about your personal lives, are in the presence of the community around you, or listen to the evening news. Things are more crazy than ever, as well as more chaotic, and even dangerous.
It has been said that things need to disintegrate before they can re-shuffle and re-integrate in a new pattern and paradigm. We are smack-dab in the middle of this process. What is at stake is the essence of the country itself and the vision of this nation. What is also in play is the evolution of the consciousness of mankind in this, the 21st century.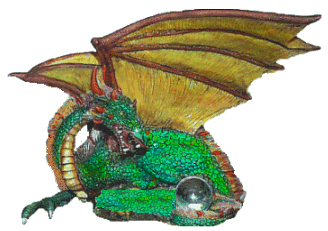 Are we opting for and creating, as we can, a place that holds justice, unity, fairness, compassion and care for one another as high values? Or, are we surrendering to greed, fear, competition, violence, lust and self-centeredness? This is no exaggeration. Look how money and power seem to be in control. We can't even manage to protect ourselves and our children if the NRA gives contributions to our legislators! There is such power grabbing, that people may do about anything to win their "place at the table."
We may be looking at the way once great civilizations entered their decline. And, we may be helping the decline!
We've said all too long that we are powerless. The Truth is that this is an excuse. We EACH need to stand up and speak up and act. Yes, even in the face of fear! There is no choice, except surrender and allowing our world to be in ruin, as we watch those we love be consumed.
Things are overwhelming right now, and it is not over. How do we stay present and healthy in the midst of this infection? The Middle Ages had the physical Black Plague, but we have a plague too that moves on all levels, especially in the mind and emotions. We need the vaccinations of trust and hope to be able to even step forward slowly.
This is another call to assemble "on the field" of battle and to NOT give up.