July 2019 Dragonspeak
July 4 is celebrated as American independence day and July 14 is celebrated in France as Bastille Day when the Bastille prison was stormed by the people. Can we remember and take heart and emulate these examples of strength and courage; when the common people took their power back, created a world where people were honored and respected and believed in the inalienable rights of all humanity?
The basic goodness of humanity remains even though at this time the lowest impulses of man are celebrated in society and acted upon with impunity. When society seems to be out of control, the only control we have is within ourselves. It is especially important in these times to support our highest values and not allow ourselves to be corrupted, disempowered, and convinced that our high values are no longer important or can no longer be implemented.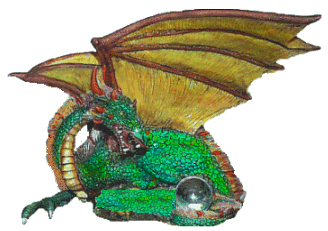 We must remember that the majority of people on Earth still believe and hold sacred the thoughts in the Declaration of Independence and in the Declaration of the Rights of Man which was written in 1789 by the French General Assembly. (Please go onto Google and read this. It is inspiring as is the Declaration of Independence.) These and other documents speak to the values that people have kept sacred in their hearts, despite the reign of monarchs and dictators that have sought to trample on these inalienable rights.
The people who wrote these documents, and believed what they wrote, were themselves targets of violence, hatred and threats of death. This shows us that the truth and dignity of man can survive anything, as long as we keep these truths in our heart and act on them in any way that we can. We don't have to do "great things" but taking food to pantries, bringing diapers to the border, being nice to people we don't know who are different from us are the things that keep values alive.
So it is imperative that we keep our values alive; we keep love in our heart; we act in public in accord with our deepest beliefs, and we keep speaking our truth. This is not a time to pull back into our own neighborhoods and to think that what we see does not matter. We must remember that what effects one effects all . Remember the old saying: " first they came for the Jews, then the came the Communists, then they came for the gays, then they came for me."
We are, once again, at a pivotal time in defending the rights of mankind and not allowing those who would cater to the worst in us to dominate what is the best in us.